We offer a quaint residential care living environment for those seniors in need of additional help in their daily activities.
Hampshire Manor is nestled in a beautiful, quaint, and well-established Roseville neighborhood. Our beautiful, six-bedroom home, delivers the warmest, caring, nurturing environment for our world's greatest history.
Whether residents wish to enjoy the privacy of our beautiful library or the beauty of the outside patio surrounded by blooming fruit trees, we have something very special to offer. Our care staff at Hampshire Manor cherishes every moment that they spend with our residents and pride themselves on the warm, family feeling they bring as they enjoy each moment together.
Currently Accepting Visitors!!
Call Cathy at 916-743-4422 or call our community at 916-742-5386.
Residential Care Home Living
Residential Living
Hampshire Manor offers residents a quaint, 6-bedroom home environment nestled in a quiet residential neighborhood.
24-hour Caregivers
Our residential home provides our residents with 24-hour care from experienced and nurturing caregivers.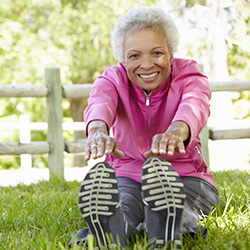 Daily Activities
Our robust daily activities keep our residents as social and active as they wish to be. Family and friends are always encouraged to visit.
Personalized Services
Residents will receive 24-hour care, meals, assistance with activities of daily living, and weekly housekeeping.
Community Amenities
We wish for our residents to enjoy their environment and community. Our amenities include common areas for relaxing and a quiet library for reading, a formal dining room, a beautiful covered patio, a secured environment, daily exercise opportunities, games to play, and social gatherings. We want our residents to feel safe and at home with us.
Leadership
Executive Director Cathy Dustin gets the joy of supporting this six-bed community, Hampshire Manor, located in a beautiful well-established, quaint Roseville neighborhood. "The greatest reward that you can give yourself is the ability to wake up every single day knowing your purpose and your intent. I welcome you to come in and see what we have to offer. Here at Hampshire Manor, we are all family, and there is no better reward than the beautiful smile on the face of our world's greatest treasure."